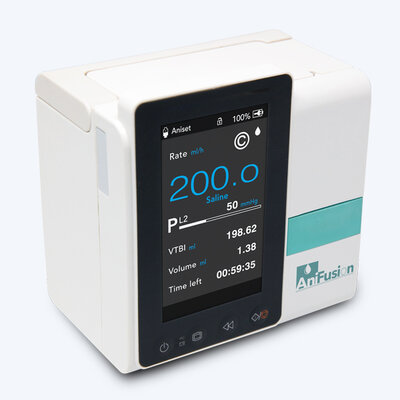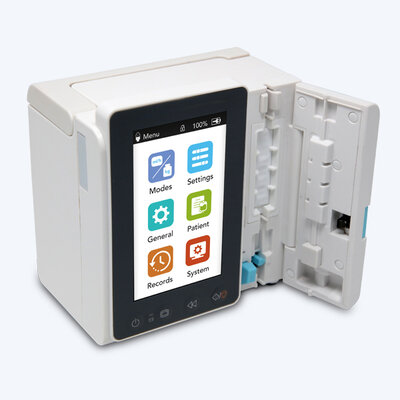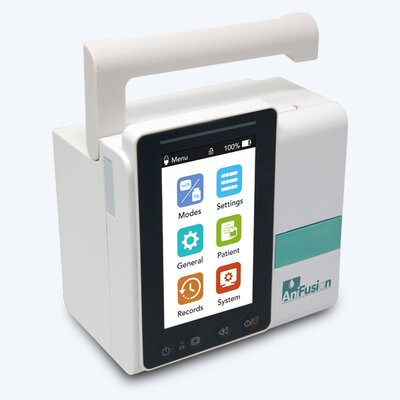 Anifusion® IV Pump
Fluid Therapy • Anifusion®
Anifusion® is the most comprehensive fluid delivery and fluid therapy patient reporting system, designed specifically for veterinary medicine.
To enquire about this product log in or enquire
Or
Product Enquiry - Anifusion® IV Pump
Description:
"I would definitely recommend this product! It's so easy to use and really good value for money compared to other pumps."
Nicola Gough, Head Nurse.
Anifusion® IV pump is a veterinary specific pump. Meaning all features are designed specifically for animals, which reduces setup time and speeds up recovery.
Anifusion® delivers the most accurate amount of fluid to your patients. Unaccounted for fluid spend could be costing you up to 10% of your hospitals' fluid and medication cost.

Anifusion® is the only IV pump that allows you to profile every patient, via the pump or via the central monitoring portal. Quickly navigate on screen patient particulars, such as name, age, species and even condition.
Sophisticated software designed for animal patients.
With so many customisable options, so easily navigated and configured, Anifusion® enables you to provide a better level of patient care.
The simple user interface makes Anifusion® quick and easy to learn. With no programmable buttons, visualisation of functions makes Anifusion® the perfect choice in any busy practice, whether using pumps for the first time or transitioning away from alternative, less advanced or less accurate pumps.
Anifusion® can be easily cleaned – designed with flush and flat surfaces, making it the preferred choice for use in a surgical setting.
Anifusion® comes with two interchangeable securing brackets, providing you with a choice of securing options. Affix to an IV stand or hang on the cage mesh or equipment hanging bar.

Peace of Mind for the Veterinary Professional
Millpledge Quality
ISO 9001 High Quality Manufacturing for over 30 years
Unparalleled Customer Support
VN's or RVT's on hand to support your business
Delivering better patient outcomes
Products Designed and Developed for the Veterinary professional
Overnight Direct Supply
International distribution partners around the world