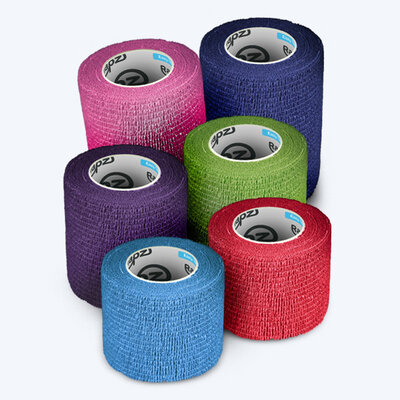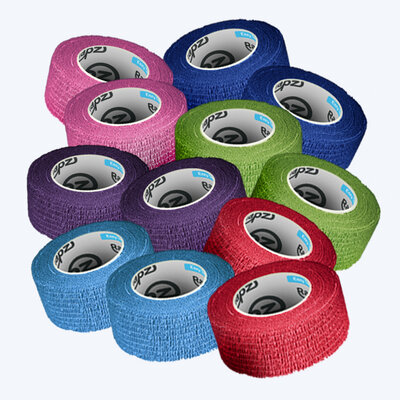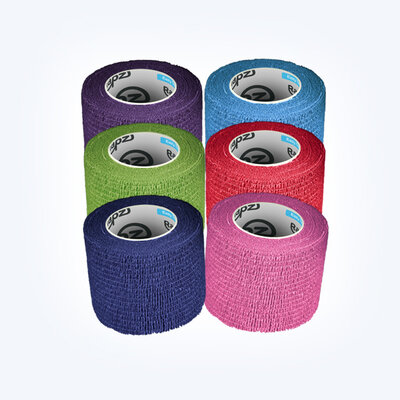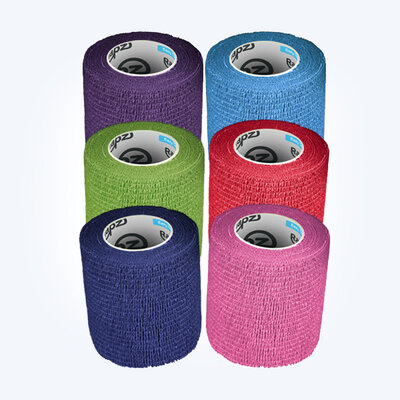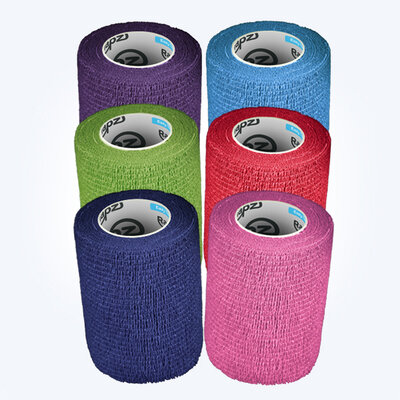 Rapz Eazy Tear® Colourpack
Bandages • Rapz Eazy Tear® Cohesive Bandages
High Performance Cohesive Bandages. 5 metres long (stretched). 12 pack.
To enquire about this product log in or enquire
Or
Product Enquiry - Rapz Eazy Tear® Colourpack
Description:
Wrapz™ is now Rapz Eazy Tear®. Same great bandage, slightly different name.

Provides protection and support for tendons & ligaments.
Practical, hardwearing and cost-effective. Sticks only to itself - not to skin, fur, feathers or hair!
Latex-Free. Easily cross-torn by hand, with no scissors required for ease and practicality of use.
Available in a wide range of colours.
Rapz Eazy Tear® is designed to be used as a Third Layer bandage.
All Rapz Eazy Tear® are 5m long (stretched) and use a compostable paper pulp centre core.
Rapz Eazy Tear® Colourpacks contain the following colours:
2 x Red, 2 x Light Blue, 2 x Dark Blue, 2 x Pink, 2 x Green, 2 x Purple
Peace of Mind for the Veterinary Professional
Millpledge Quality
ISO 9001 High Quality Manufacturing for over 30 years
Unparalleled Customer Support
VN's or RVT's on hand to support your business
Delivering better patient outcomes
Products Designed and Developed for the Veterinary professional
Overnight Direct Supply
International distribution partners around the world